Cedar Rapids to California: Our Trip
|
home



A Good Bowl Of Chili....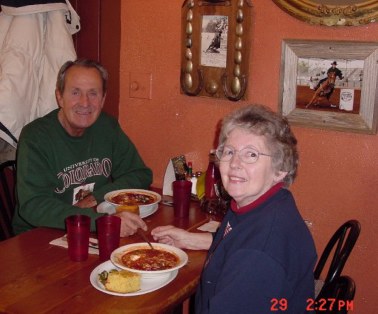 ....and great company!
Bob Yeager, who retired four years ago as Rockwell's "man in China," introduced us to one of his favorite lunch spots: The Cowgirl Hall of Fame.
Bob and his staff were always a great help to the "experts from afar" who visited China. He is equally helpful to visitors to Santa Fe!
This interesting city certainly deserves a longer visit!